Kasha Jacqueline Nabagesera, is an Ugandan LGBT activist and founder/Executive Director of Freedom and Roam Uganda, one of the main lesbian, bisexual and transgender women rights organization in the country. She has been continuously fighting for the rights of the marginalized communities.
She became engaged in the very "controversial" issue of gay rights in Uganda when she was just 21, and has since played a leading role in the Ugandan LGBT rights movement. After being expelled from several schools, Kasha decided to study the law in Uganda.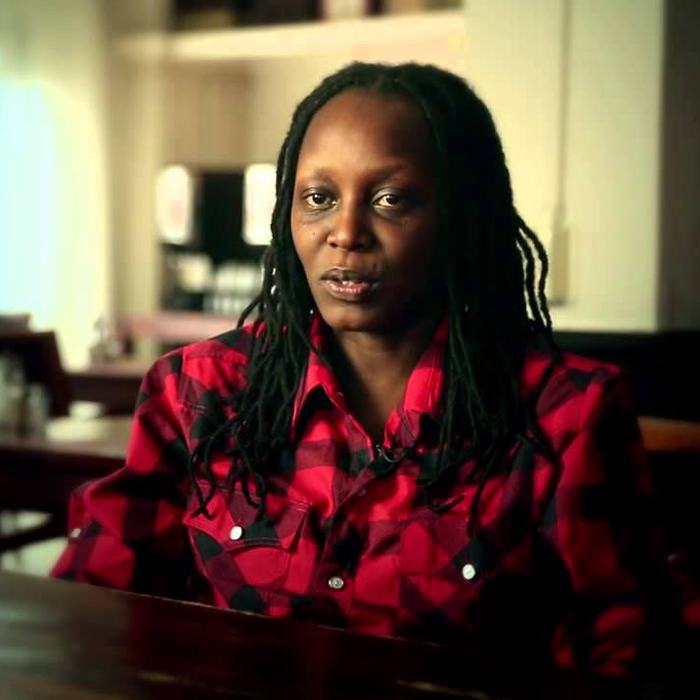 An accountant by profession, she has excelled in human rights advocacy and obtained a certificate in human rights law. For the past four years she has been speaking at international fora highlighting the plight of lesbian women in her country. But perhaps more importantly, Kasha has had the courage to appear on national television in Uganda, becoming one of the first gay people to openly speak out.
Kasha Nabagera giving a talk at International Student Week in Illmenau (ISWI) 2015 in Illemnau, Germany [photo: Tobias Boley]
Similarly, she has issued press statements on behalf of the gay community, and spoke on several radio stations. She challenged the homophobia frenzy in the media in the high court of Uganda where she and 2 others have sued a newspaper called Rolling Stone, which on 2nd October 2010 called for the hanging of homosexuals.
In general, Kasha has emphasized that international law should be respected. She has consistently invoked international covenants that Uganda has ratified and the Government has failed to implement. Many countries in Africa have an environment that is extremely hostile for LGBT issues but Kasha continues to work there.
Kasha Jacqueline Nabagesera is Uganda's leading LGBTI activist and the founder of Freedom and Roam Uganda.
"I don't think you can ever give up on human rights, in anyway whatsoever"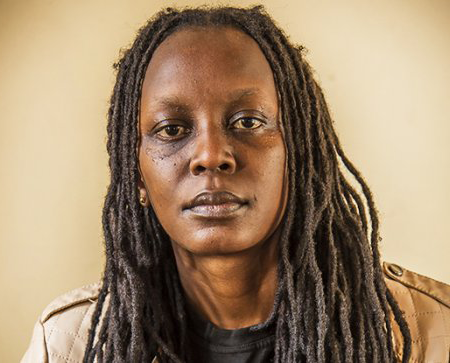 In 2007 she was brutally harassed at the World Social Forum in Nairobi after she spoke in front of 60,000 people about the respect and tolerance of homosexuals in the world. Later for appearing in the media she was again hackled, threatened and even attacked by people. Since then she has been shifting from house to house, afraid to stay long in the same place.
On 26 January 2011 one of her colleagues, gay activist David Kato Kato, was murdered following the publication of a "gay list" by the tabloid Rolling Stone calling for their hanging; in this black list Kasha Jacqueline's name also appears.