Uganda: Appalling anti-homosexuality act must be immediately repealed
May 30, 2023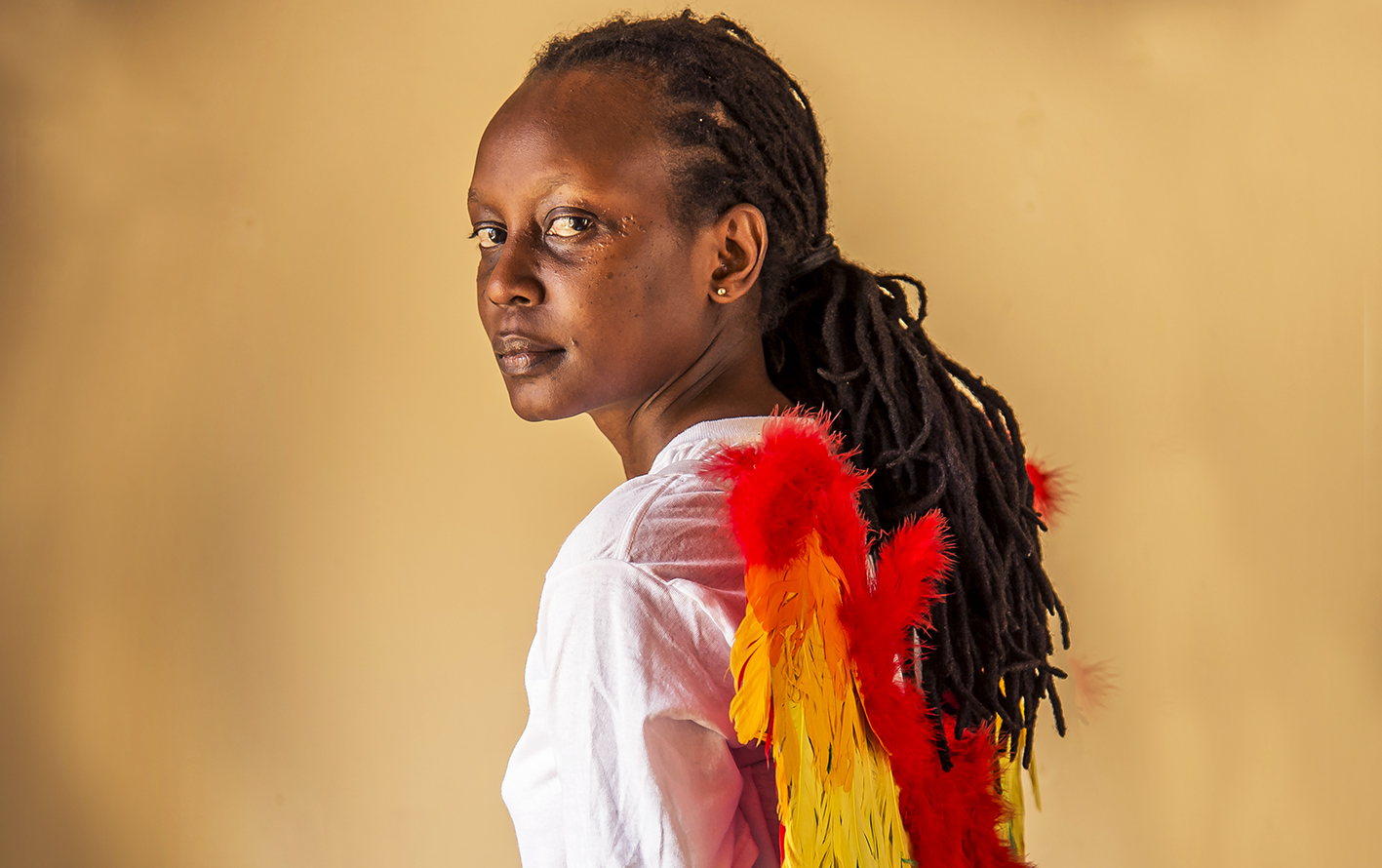 Right Livelihood and the Martin Ennals Foundation are appalled at the approval, on Monday May 29, of the 2023 anti-homosexuality bill by Ugandan President Museveni. The extremely repressive law represents a blatant violation of all the human rights of LGBTIQ+ people and contravenes all national and international obligations on the matter. We join the call of Kasha Jacqueline Nabagesera, Martin Ennals Award Laureate 2011 and Right Livelihood Award 2015, on the Ugandan authorities to immediately repeal the law and to promptly introduce comprehensive anti-discrimination legislation that protects sexual minorities in the country.  
On March 21, 2023, the Ugandan Parliament approved the anti-homosexuality bill, one of the world's harshest legislation of its kind, which blatantly violates the rights of LGBTIQ+ persons and those who support and defend their human rights. On April 26, 2023, President Museveni failed to reject the bill and sent it back to the Parliament for reconsideration, asking to distinguish between being homosexual and from engaging in homosexual acts, as well as to include provisions to facilitate the "rehabilitation" of those who would voluntarily "renounce homosexuality."
On May 2, 2023, the Parliament re-voted in favor of the bill, retaining most of the harshest measures of the legislation adopted in March. These include life imprisonment for same-sex conduct; up to 10 years in prison for attempted same-sex sexual acts; the death penalty in cases of "aggravated homosexuality", a vague term used to indicate same-sex acts among people living with HIV, among others, as well as a 20-year sentence for "promoting" homosexuality, which could criminalise any advocacy for LGBTIQ+ rights.
This law comes after years of discrimination and persecution of LGBTIQ+ individuals in Uganda, where laws criminalising same sex-relationships have been advanced for years from the penal code section 145 which provides life imprisonment for anyone engaging in homosexual intercourse to the public order management Bill, which allows the authorities to systematically prohibit LGBTIQ+ gatherings. The anti-homosexuality act, of which a similar version was adopted and later struck down on procedural grounds in 2014, will however provide unprecedented punishments, affecting all aspects of LGBTIQ+ people's lives.
Through legislation and public speeches, the Ugandan authorities have been fueling a deeply hostile climate for LGBTIQ+ people marked by arbitrary arrests, torture, police abuse, evictions, homelessness, and loss of employment on the basis of sexual orientation or gender identity. The anti-homosexuality act will further exacerbate this homophobic and transphobic societal environment and will subject LGBTIQ+ people to increasing violations of their human rights. As a consequence, many members of the community have already fled the country due to fear of being targeted, with repercussions on Uganda's neighboring countries. The new law will also have major damaging consequences for public health, by hampering all the progress made in the HIV response and curtailing access to life-saving services.
Right Livelihood and the Martin Ennals Foundation thus condemn in the strongest terms the adoption of the anti-homosexuality act, which institutionalises discrimination and encourages hatred and violence against the LGBTIQ+ community, while also putting civil society at serious risk. We urge:
The Ugandan authorities are to uphold their national and international human rights obligations, including by immediately repealing all discriminatory legislation, including the anti-homosexuality act and promptly introducing measures to protect sexual minorities.
The UN Human Rights Council to keep the situation in Uganda under close scrutiny during its upcoming 53rd
The African Union to address this discriminatory legislative initiative in Uganda and to promote a human rights-based approach among the African countries to avoid criminalisation and discrimination of LGTBIQ+ people.