Emadeddin Baghi is a human rights defender, a theologian, a writer and journalist, based in Tehran, Iran. Since the 1980s, Baghi has advocated for the peaceful improvement to the human rights situation in Iran. He is the founder and President of the Society for the Defense of Prisoners' Rights, member of the Central Council of the Society for Defending Press Freedom, and board member of the Pacifist Association.
As an expert in the field of Islamic jurisprudence, Baghi has made a reputation for himself as a staunch opponent of the death penalty in Iran. His campaign for the abolition of the death penalty has taken on various forms, including a scholarly examination of Islamic law, in which he demonstrates the absence of any doctrinal requirement for maintaining capital punishment.
Since the Islamic Revolution began in 1979, Baghi has been collecting information about all forms of executions committed in Iran – Baghi estimates more 10 000 victims, including juvenile offenders. His work has proved a valuable resource for the international community investigating human rights violations in Iran. Along with his investigative documentation of human rights violations, Baghi has published numerous articles and books about a variety of topics, including: democratic interpretations of Islam, the killing of dissident intellectuals in the late 1990s, the death penalty and executions.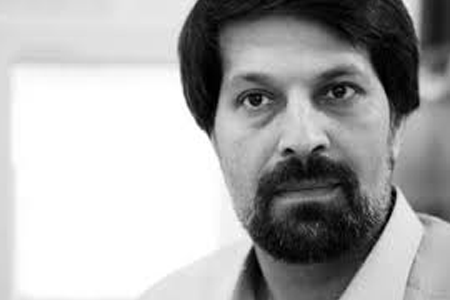 Emadeddin Baghi, born in 1962, began his social and political activism in the late 1970s. After the revolution, he studied theology in Qom and sociology in Tehran. He started his journalistic career in 1983 by writing for various newspapers and magazines, including reformist newspapers in the late 1990s.
Baghi soon became chief editor of the Fath newspaper. In 2005 he created the newspaper Jomhuriyat with sections on human rights, trade unions and civil society, which is now banned. He also published some 20 books, six of which are currently banned.
Baghi has spent several years in prison over the past decade for his campaigning against the death penalty and other human rights activities. In 2000, Baghi was sentenced to seven and a half years imprisonment for blasphemy, but was later released in 2003. He was again arrested and convicted in 2007, although he was soon released thereafter.
On 20 May 2009 he became Martin Ennals Award laureate. Baghi was however unable to attend the award ceremony in Geneva in November 2009, due a government imposed travel ban.
"What humans do to each other, I mean, the killing, is something that even animals do not do to their own kind."
Emadeddine Baghi is the founder and head of the Committee for the Defense of Prisoners' Rights
Baghi was arrested once again on 28 December 2009, most probably on charges related to an interview he gave with the now deceased Grand Ayatollah Hussein-Ali Montazeri. During the interview, which later aired several times on BBC Persia, Baghi discussed prisoner rights and the execution of political prisoners in Iran. Baghi would spend his first five months in solitary confinement. Baghi's health would seriously deteriorate while in prison due to heart and kidney ailments. After suffering from severe weight loss due to his worsening health condition, Baghi was release on 20 June 2011 from Tehran's infamous Evin prison.
Immediately after his release he visited the families of deceased female Iranian political activists Hoda Saber and Haleh Sahabi. Sahabi had died of a heart attack at her father's funeral on 1 June 2011 after allegedly being beaten by security forces of the Basij militia. Hoda Saber would die 10 days later during a hunger strike in protest of Sahabi's killing.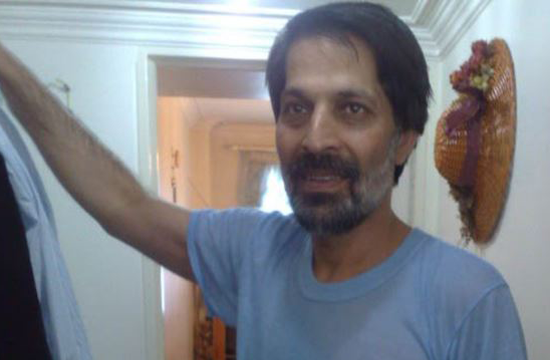 Despite being out of jail, Baghi still faces charges relating to his work. For the records, due to his work as a journalist and human rights defender, Baghi and his family have had to cope with unprecedented amount of harassment by the police and the judiciary.
Emadeddine Baghi following his release. In the months leading up to his release him and other prisoners went on a hunger strike in protest of the deaths of fellow dissidents.
Since 1995, Baghi has been ordered to appear in court or summoned to the intelligence ministry more than 60 times. If one adds the summons, interrogations and trials of Baghi's wife, daughters and son in law, the total rises to 78!
Baghi's space to be seen and heard in Iran is becoming more and more limited, which is dramatic as his clinical and thorough assessment of Islamic precepts and how they can be used against the use of the death penalty are innovative and would greatly assist the human rights debate in the Muslim world.
Human rights defenders in Iran are recently under a lot of pressure. Even the 2003 Nobel Peace Prize winner, Shirin Ebadi, saw her NGO summarily closed in December 2008 and had her own offices ransacked on 1 January 2009. Along with the 2009 Martin Ennals Award, Emad Baghi has received several awards, which he could not accept in person due to travel restrictions and imprisonment. They include: the Civil Courage Prize of Northcote Parkinson Fund (2004), the human rights award from France (2005), and the British Press Award (2008).