Lidia Yusupova is the Coordinator of the Moscow-based human rights organization 'Memorial' and the former director of its Grozny office. She is an internationally recognized human rights defender known for her defense of Chechnya's victims of war and internally displaced refugees.
On 7 April 2004, at a ceremony in Geneva, Switzerland, Lidia received the Martin Ennals Award for Human Rights Defenders for her "tireless efforts in a situation of war and extreme danger." The ceremony was broadcast live on Swiss television as special edition of Zigzag Café.
Lidia Yusupova was born in Grozny on 15 September 1961 to a Russian mother and a Chechen father and studied literature at the Karachevo-Cherkeski Institute. She soon earned a law degree from the Chechen University of Grozny where she later became a lecturer.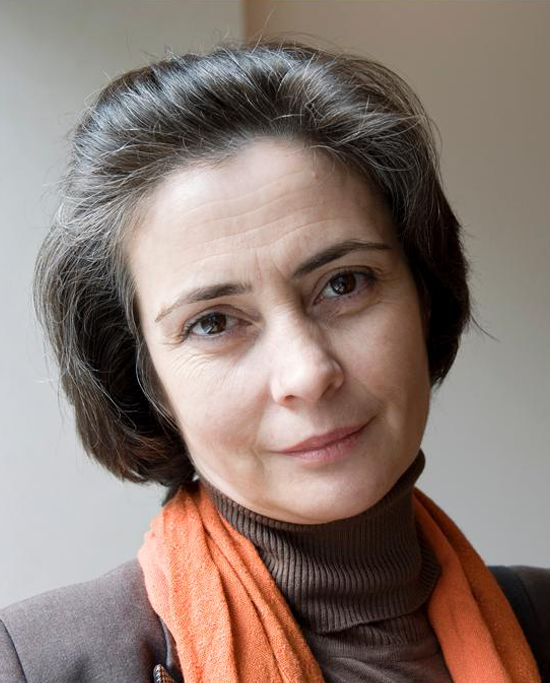 Between 1994 and 1996, Lidia experienced the atrocities of the First Chechen War, and what she saw had a lasting effect on Yusupova's character – she witnessed the loss of many friends, colleagues and family members.
It was during the following Chechen war in 2000 that she began to devote herself to human rights. Throughout the conflict,
Yusupova tirelessly documented cases of serious human rights violations committed by the Russian as well as the Chechen security forces. She not only received families at her office but undertook hazardous trips to investigate the sites of disappearances in an effort to confront the military. Subsequently her office was ransacked and staff continuously threatened.
In spite of the increasingly marginalized position of Chechen human rights groups, Lidia's extensive collection of victims' testimonies enabled "Memorial" to bring several lawsuits against the Russian government and Chechen authorities on allegations of wide-scale executions, disappearances, rapes and torture in Chechnya.
The European Court of Human Rights (ECHR) has since made 13 rulings against the Russian government on Chechen cases.
Yusupova's organization, Memorial, is one of few human rights organization still operating
"You should not allow fear to approach you, it paralyses you."
in the Chechen Republic, where widespread feelings of despair dominate the public psyche, as the Russian government continues to treat it as a counterpoint to its "war on terror".
Yusupova's reputation as one of the most courageous women in Europe was further enhanced when in 2004 the Martin Ennals Award film on her work was used by the Spanish television network TVE International in a series on Courageous Woman and broadcast worldwide.
In November 2005 she received the Norwegian Rafto Prize for human rights work in "recognition of her brave and unrelenting efforts to document human rights violations and act as a spokeswoman for the forgotten victims of war in Chechnya."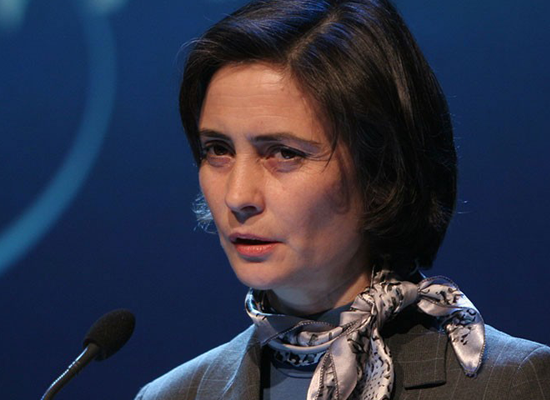 In 2007 she was nominated for Nobel Peace Prize.
Since 2009, she has been active as both a journalist and blogger focusing on issues related to human rights in North Caucasus.
In July 2009, Natalya Estemirova, a colleague of Lidia's, fellow journalist and human
Lidia Yusopova giving a speech at the Oslo Freedom Forum in April 2010 [source: Oslo Freedom Forum]
Lidia's, fellow journalist and human rights activist, was abducted and killed in Grozny. Yusupova was also close friends with Russian journalist and human rights activist, Anna Politkovskaya, who was assassinated in October 2006. Following international outcry over her murder, her case remains unsolved.
Despite of the loss, over of the years, of many friends, family members and colleagues, Lidia Yusupova continues to be a relentless advocate for human rights in the North Caucasus.