Pham Doan Trang: She was also an environmental activist in Vietnam
April 14, 2022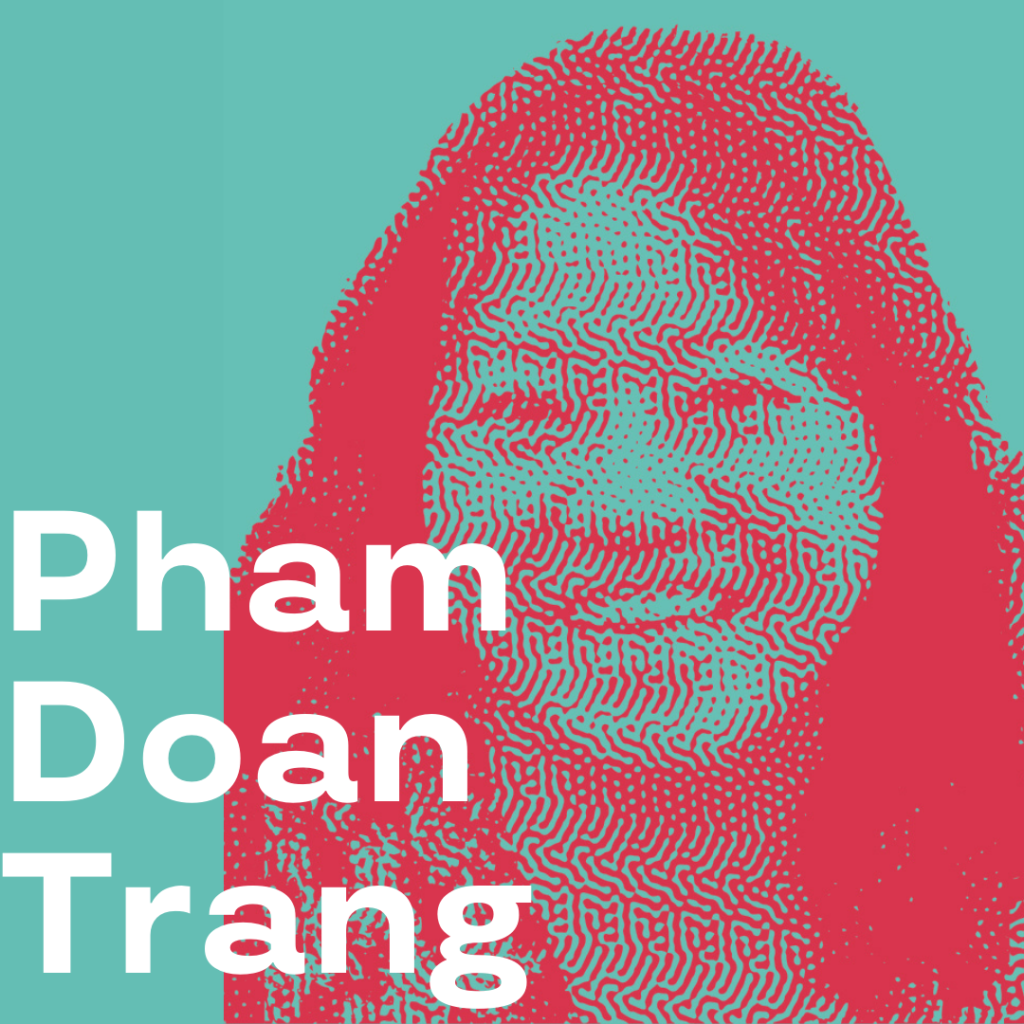 "Around the world, there's increasing concern about the environment, but in Vietnam we are not talking about it — we only discuss basic human rights."
Pham Doan Trang, one of three 2022 Martin Ennals Award Laureates, is well-known as a fierce human rights defender dedicated to a diverse range of human rights causes. She is less known for her activism against environmental degradation and yet Trang was the co-founder of Green Trees, Vietnam's only pro-democracy, underground environmental rights organisation. Over the years, she documented man-made environmental disasters and their impact on the human rights of the local population. 
In 2021, the Joint Nature Conservation Committee (JNCC), using data from the International Union for Conservation of Nature (IUCN), reported on the impact of environmental pollution on biodiversity, warning that 1,020 species are under pressure in Vietnam, 335 of which are directly threatened by human activities. The environmental crisis in Vietnam has a direct impact on the human population's quality of life as well. The Vietnamese Ministry of Natural Resources and Environment estimates that up to 80 per cent of diseases in Vietnam are related to water pollution. 
In 2016, Pham Doan Trang contributed to one of the most extraordinary efforts for accountability on human-caused environmental disasters in Vietnam. She monitored, documented, and denounced the environmental impact caused by the Taiwanese conglomerate Formosa Plastic Group operating in Da Nang (Central Vietnam). The company admitted responsibility for the massive killing of 70 tons of fish, due to toxic industrial waste discharged by the steel plant into natural waterways. Trang's contribution included the creation of a timeline detailing the disaster. She collected evidence that the chemical waste also caused severe health issues and even loss of life for persons exposed to the river waters and consumption of poisoned fish.  
Formosa pledged $500m for a clean-up and compensation to the local population. But Trang's involvement in exposing the disaster led to one of her first condemnations in court. In the book "An Overview of the Marine Life Disaster in Vietnam," Trang detailed the failure of government authorities in Vietnam to manage the environmental disaster and criticized their slow response, which she characterized as irresponsible. She exposed how government agencies acted inconsistently and in contradiction; how the government's lack of transparency and accountability impeded the investigation process, or even blocked efforts to resolve the crisis. Most seriously, Trang revealed how the government suppressed citizens' rights at the time.  
In 2020, Pham Doan Trang was arbitrarily detained by the Vietnamese authorities, charged with conducting "anti-state propaganda". She was held incommunicado for many months, tried and then sentenced to nine years of imprisonment. Her work has been widely recognised in recent months and she has won different awards, including the 2022 Women of Courage Award from the US State Department, and the 2022 Canada-United Kingdom Media Freedom Award. The United States and many civil society organisations have condemned Trang's unfair trial. 
The Martin Ennals Foundation calls on the Vietnamese authorities to grant Trang's immediate release.