Moudeina was severely wounded and barely kept alive in the local hospital. She would spend the next 15 months in and out of rehabilitation in France. It is remarkable that on 11 April 2002, while still in recovery, Moudeina was able to accept in person the Martin Ennals Award for Human Rights Defenders at a ceremony in Geneva, in the context of the North-South Media festival. The date of the ceremony coincided with the entry into force of the International Criminal Court and in the many television interviews that followed the ceremony, Jacqueline Moudeina referred to the situation of impunity that reigned in Chad. Upon return to Chad, accompanied by two international human rights NGOs, Jacqueline was joyfully received by her supporters and given increased respect by the authorities.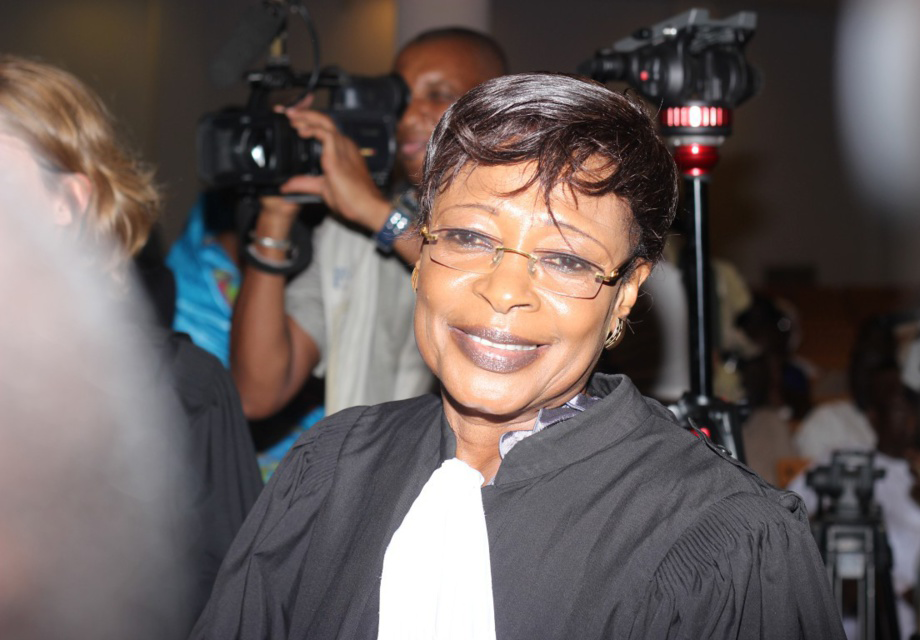 Jacqueline Moudeina, a Chadian human rights advocate, is the founder and current president of the NGO l'Assocation tchadienne pour la promotion et la défense des droits de l'homme (ATPDH). She describes Chad as a country caught between "suffering and political struggle".
After Hissène Habré took power in a coup d'état in 1982, Moudeina was living with her former husband who was a leader of a southern Chadian opposition group. The new regime's complete intolerance of all opposition groups forced them into exile in Congo, while Hissène Habré's regime carried out its campaign of ethnic cleansing.
"After the presidential elections in May 2001, we wrote a motion of protest against France's involvement in maintaining "autocratic regimes in Chad" that we intended to submit to the Ambassador in Ndjamena during a peaceful protest in front of the French Embassy. Army units surrounded us and a grenade exploded between my legs."
In exile, Moudeina studied law and eventually earned a master's degree in private law. Still marked by the horrors she witnessed during Habré's rise to power and fraught by growing human rights catastrophe in Chad, Moudeina was inspired to become a "voice for the voiceless".
"Black September of 1984" describes Moudeina "marked the peak of repression under Hissène Habré." "Villages were pillaged … people who sought refuge inside churches were burnt, as buildings collapsed under the government's fire."
At this point it became clear to Moudeina that "something needed to be done."
Before her graduation from law school in Congo, Moudeina became involved with both the International League for Human Rights in Congo, the FIDH and the Chadian Association for the Defence of Human Rights in Congo.
She finally returned to Chad in 1995 to start working as a lawyer. Hissène Habré was deposed in 1990 and Moudeina was chosen by the executive board of multi-NGO committee to spearhead a lawsuit against Hissène Habré for crimes against humanity.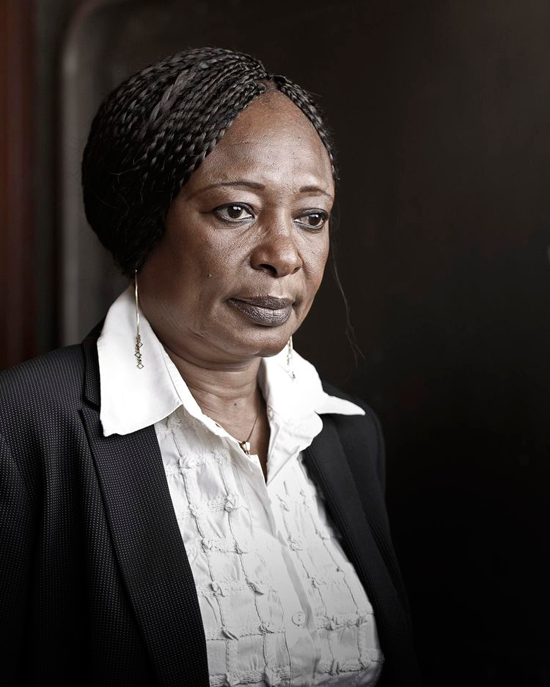 Habré eventually sought exile in Senegal, but many of his henchmen stayed and kept position of power (as Moudeina unequivocally put it "The current president of Chad was a torturer under Hissène Habré"). Undeterred, Moudeina laid charges against him under Senegalese jurisdiction, but unfortunately her claims were rejected by a Dakar court.
Moudeina was not one to give up and decided to turn to Brussels, where she found Belgians of Chadian descent who had been tortured by Habré's regime and support from international human rights activists such as Reed Brody.
Her efforts in Belgium pushed Judge Fransen to carry out fact-finding mission in Chad where he saw the mass graves at Ndjamena, among others.
Although Habré remains unpunished, Moudeina's struggle against impunity and human rights violations continues regardless.
In 2010, Moudeina was a visiting professor at the Penn State University's Dickinson School of Law. She was awarded a special prize for her involvement in the defending human rights through its program "Scholars at Risk".
She plans to move back to Chad where she intends to concentrate on a project aimed at providing a safe environment for Chad's impoverished women and children. As indication that her protests are not forgotten, she received on 14 July 2010, the French legion of honor from French Ambassador in Ndjamena for her efforts in the promotion and protection of human rights.