Martin Ennals Foundation denounces deterioration of Abdul-Hadi Al-Khawaja's health in prison
April 5, 2022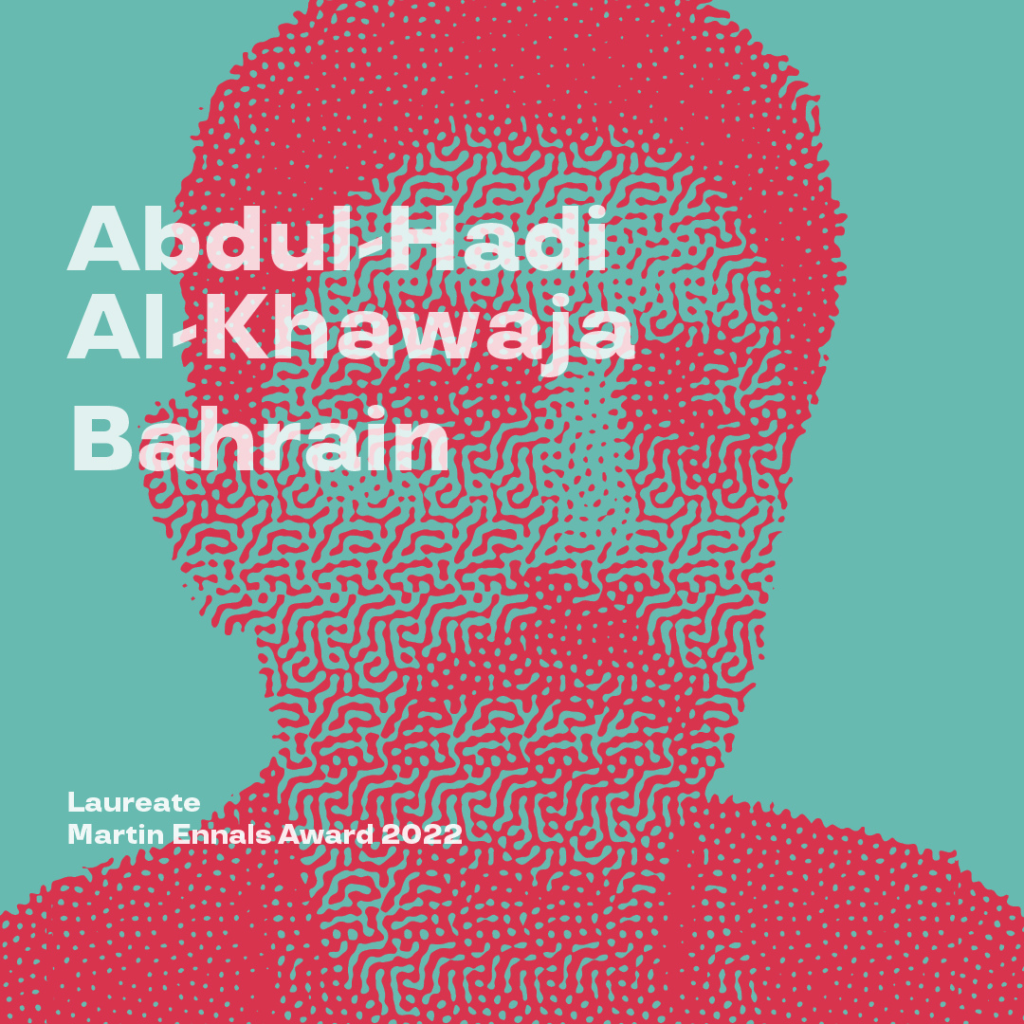 In a recent call with his daughter Zaynab, Abdul-Hadi Al-Khawaja informed her that his health has sharply deteriorated due to the recent neglect and denial of medical care while in prison.
Abdul-Hadi is the 2022 Martin Ennals Award Laureate – a Bahraini-Danish activist who documented human rights violations, advocated for victims and survivors, and publicly denounced systematic abuses by the regime in Bahrain and beyond. He is the co-founder of prominent human rights organisations in the Middle East and North Africa (MENA) region.
April marks the 11th anniversary in detention of Abdul-Hadi, a painful milestone for his family and friends who recall the many ways in which he has been tortured, deprived of his essential human rights, and isolated in prison by the Bahrain authorities. Today marks his 61st birthday.
Denial of phone calls is not the first punishment Abdul-Hadi has weathered while in prison. He suffered multiple fractures in the face due to blunt force trauma when he was severely beaten during his arrest in 2011. Repeated instances of torture have left him with constant pain in the lower spine, the neck, and hip joints. Recently, Abdul-Hadi began experiencing glaucoma symptoms, a disease that causes irreparable vision loss.
Doctors have prescribed treatments and physiotherapy. However, his physiotherapy sessions have been stopped or visited a doctor in the last few months. The guards give him contradictory explanations such as "because you haven't been attending the physiotherapy sessions, there's no point in taking you to the doctor".
In January 2022, Abdul-Hadi was taken to the hospital for a follow-up on his glaucoma and made to sit outside for 3-hours despite a medical limitation of 15-minutes due to problems in his lower spine. The guards never brought him inside the hospital for the appointment. In the last months, he started to suffer spasms in the legs, due to magnesium deficiency. He urgently requires blood tests, but his routine control tests have been delayed for months, ostensibly because of the COVID-19 pandemic. Abdul-Hadi refutes this claim given that in March 2022 all persons in the same cell block received blood tests except for him.
He told his daughters during their last phone call:
"They've stopped all my treatment as well as medical appointments. I didn't know why at the start. I'm the only one in my entire cell block that has had everything stopped… I expected their retaliation for what I said about Palestine would be to cut my calls. I told them that they didn't take me to my eye doctor appointment even though they knew it was urgent, and the doctor had stated it was urgent. Even the doctors were surprised when I wasn't taken [to the appointment]".
The denial of medical care, cutting prisoners off from their families, and physical mistreatment are regularly employed by Bahraini authorities as measures to intimidate or punish prisoners of conscience. Human Rights Watch and Bahraini rights groups have documented cases of HRDs denied access to medical services after suffering torture and abuses. Prisoners of conscience are held incommunicado from their family members and the Bahraini authorities fail to prosecute guards and officials who commit rights violations.
In parallel, the Bahraini government is trying to improve its image abroad. Bahrain is the headquarters of the US-led Combined Maritime Forces, a 33 nations alliance that can exist only if its participants ignore the critical human rights violations the government perpetuates. The Biden administration prioritises security cooperation and regional issues over accountability for the human rights agenda.
Neighbours such as Saudi Arabia, Kuwait and the United Arab Emirates granted the country over $10 billion in 2022 to supplant falling revenues from oil. The Gulf Centre for Human Rights has raised alarming concerns over the Gulf countries' history of atrocities toward human rights defenders and their attempt to consolidate economic and geopolitical influence by projecting a progressive image abroad.
To date, the United Nations has been unable to meaningfully influence Bahrain regarding its treatment of prisoners of conscience. In 2021, a spokesperson for the UN High Commissioner for Human Rights condemned the use of unnecessary and disproportionate force by police officers to ensure the timely provision of medical treatments when needed. The country denies access to independent experts who would assess the human rights situation, despite annual statements by the Human Rights Council deploring human rights abuses in the region.
Over the years in prison, Abdul-Hadi has gone on several hunger strikes to protest his arbitrary detention and the systematic abuse of human rights by the authoritarian Bahraini government – but he remains imprisoned.
"The recent Russian invasion of Ukraine is an example of what happens when perpetrators are not held accountable; it is the result of the double standards employed in international human rights mechanisms and institutions," says daughter Maryam Al-Khawaja. "Over and over again, the international community finds excuses to look the other way when Middle Eastern governments violate human rights – and the region has had to endure major crisis and terrible suffering that could have been avoided if states had been coherent in their commitment to freedom and democracy."
Al-Khawaja named the perpetrators of the torture he has suffered in prison during his recent call with Zaynab. No new medical appointments have been scheduled for him.