Ahmed Mansoor sentenced to 10 years in prison
May 31, 2018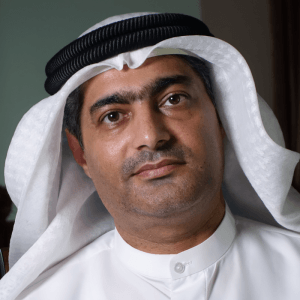 Ahmed Mansoor, our 2015 laureate from the UAE, was just sentenced to 10 years in prison for speaking out against human rights abuses.
Ahmed Mansoor  was convicted by the UAE State Security Court of  "…insulting the UAE and its leaders…" and the "…status and prestige of the UAE…" as well "…as seeking to damage the relationship of the UAE with its neighbours by publishing false reports and information on social media…".
In other words he was given a long prison sentence for exercising his freedom of speech to criticise his government.  Mansoor was arrested in the middle of the night on 20 March 2017. Apart from a few monitored family visits, his whereabouts have been unknown and the exact charges and legal process were unclear. The trial was held with no public announcement and the results reported in local newspapers. He does not seem to have chosen his lawyer.
Mansoor is widely respected as a human rights activist, speaking out on torture, unfair trials, corruption. The widespread media coverage shows what an emblematic figure he is. He should be released immediately and this conviction reversed.