Three Human Rights Defenders selected as
Finalists for the 2019 Martin Ennals Award
Honouring Martin Ennals, Amnesty International Secretary-General from 1968 to 1980, the Martin Ennals Award is chosen by ten leading human rights organizations (See Below). Laureates are selected because they have demonstrated a deep commitment to human rights, often working under threat of imprisonment, torture, or worse. The international recognition provided by the Award, on top of raising their profile and their work, often provides significant protection.
The 2019 Martin Ennals Award will be presented on 13 February 2019 at a ceremony hosted by the City of Geneva, which for many years has strongly supported the Award.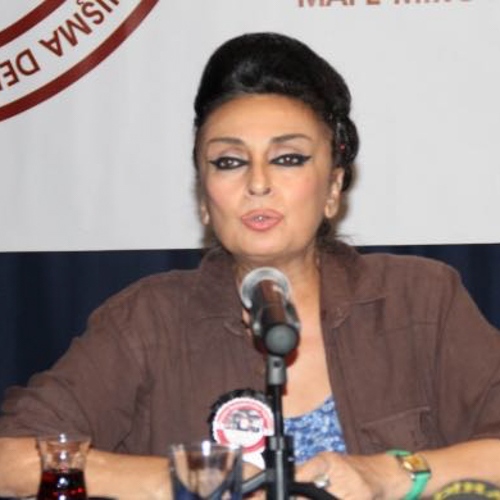 Ms Eren Keskin (Turkey)
Eren Keskin is a lawyer and human rights activist. For more than thirty years, she has struggled for fundamental rights and freedoms in Turkey, especially for the Kurds, women and the LGBTI+ community. She was born in Bursa, Turkey in 1959 to a Kurdish family. She graduated from the University of Istanbul, Law Faculty, and has worked as attorney since 1984. Keskin has played a significant role in the establishment, activation, and strengthening of civil society structures in Turkey. In the early days of her career as a lawyer, she got involved with the Human Rights Association (IHD - İnsan Hakları Derneği), the first non-governmental organization established after the military coup of 1980, and today, a prominent rights organization in the country. For years, Keskin served as the president of the Association's Istanbul branch. Currently, she is IHD's co-president.
Mr Marino Cordoba Berrio (Colombia)
Marino Cordoba is a community leader fighting for the rights of the Afro –Colombians, as well as other marginalised groups. He is from the Riosucio region in north-western Colombia, a jungle region with high biodiversity. Much of area has long been under the control of paramilitary groups who are linked to powerful economic interests. The land rights of local communities have often been violated, notably for logging and mining. Starting in the early 1990's Cordoba fought for the recognition of the local communities' land rights. As a trade union organizer, he also worked with the banana workers union to secure better salaries, health services and respect for union work.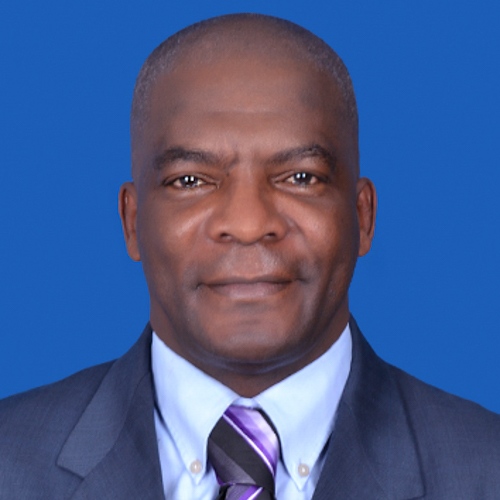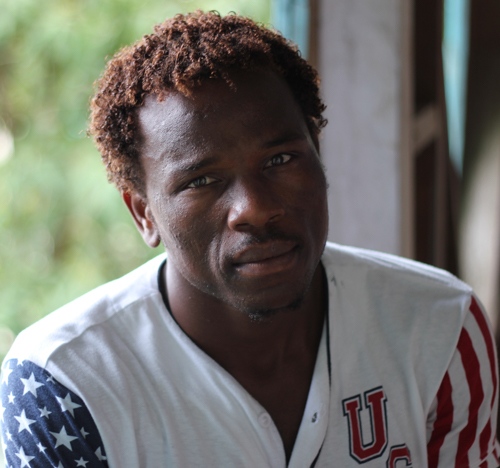 Mr Abdul Aziz Muhamat (Papua New Guinea/Australia)
Abdul Aziz Muhamat (Aziz) is a compelling and tireless advocate for refugee rights. He has been trapped in the Australian offshore immigration system on Manus Island, Papua New Guinea, since October 2013, along with hundreds of other refugees and asylum seekers. He belongs to the Zaghawa ethnic group of Darfur, in north-western Sudan. In 2013, the conflict forced him to seek asylum. He flew to Indonesia and travelled onward by boat for Australia. His boat was intercepted by Australian authorities, who forcibly transferred him into the country's offshore immigration system at the Lombrum naval base, on Manus Island. He was granted refugee status in early 2015, but remains on Manus Island, along with several hundred other men who were transferred there after arriving in Australian territory by boat and seeking asylum.
The main award of the human rights movement. The Martin Ennals Award for Human Rights Defenders (MEA) is a unique collaboration among ten of the world's leading human rights organizations to give protection to human rights defenders worldwide. The Jury is composed of the following NGOs: